About Us
Aims, Ethos and Values
Our students are given positive encouragement to achieve in a variety of ways - socially, academically, personally and creatively. This enables them to develop self-discipline and the knowledge and skills to be able to make confident and responsible choices both now and in the future.
We aim to create a supportive school community, one that has a safe and inclusive learning ethos and prepares all students in terms of qualifications, values and skills to live and work in a global community.
Everyone who works, studies, visits and shares in our school community is expected to actively support and reflect our values and the ethos that we are working hard to ensure is woven through our school. A strong sense of purpose, shared by teachers, support staff and our Governing Body ensures that we build strong relationships and continue school improvement to ensure the best for our students.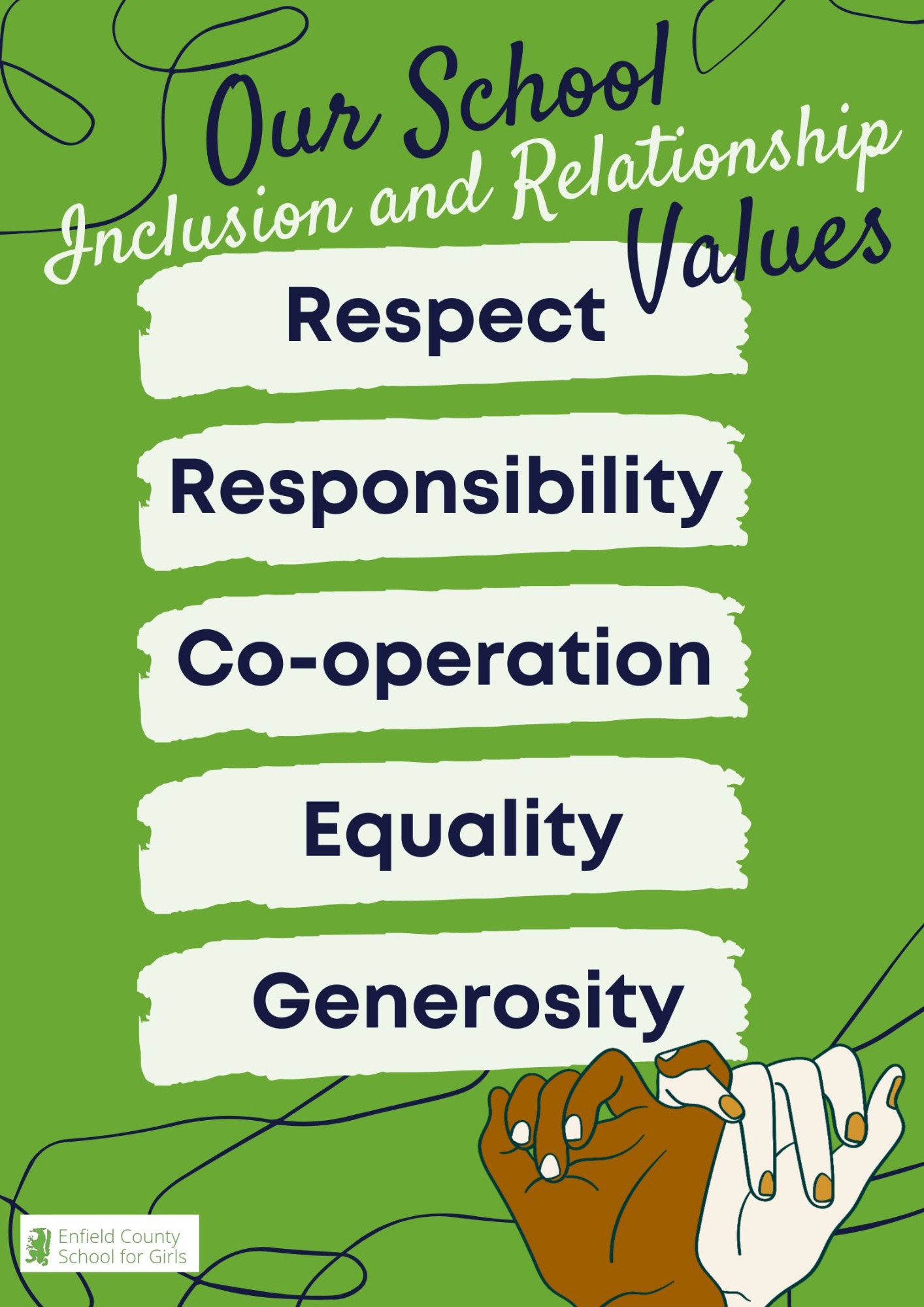 Respect
Developing self-respect, respect for others and respect for our learning environment
Responsibility
Developing personal responsibility for our learning, actions and attitude.
Equality of Opportunity
Ensuring fairness and justice and celebrating the diversity of our school.
Co-operation
Working together and building strong relationships for the shared good of our school community.
Generosity of Spirit
Becoming the best version of ourselves.