Vacancies and Recruitment
Headteacher's Welcome
Welcome to Enfield County School for Girls website 'Join Us' Recruitment Section.
We know that our website is the first point of contact for many people interested in a position at our school and hope you will see that Enfield County School for Girls is a vibrant and exciting learning community with a strong sense of direction and purpose.
I feel immensely privileged to be the Headteacher of this unique school which consistently transforms the life chances of young women and welcomes students and their families from across the Local Authority of Enfield and beyond.
We are a culturally diverse school community with an intake that is truly reflective of the families in our Local Authority; this is a distinctive quality that makes our school so special.
We are proud of our achievements, with our examination results consistently high and our quality of education and behaviour and attitudes of our students strong.
Our school values of: Respect, Responsibility, Equality of Opportunity, Cooperation and Generosity of Spirit are central to our school ethos and woven into the life of our school and the personal development of each of our students.
In 1910 students of our school voted "Onward Ever" as their school motto which we have more recently adopted which, alongside 'Learning Today, Leading Tomorrow,' summarises my mission for our school community.
After looking at our website, we hope you will feel that you would like to work in our school. If you were to join us, you can be confident that the school you become part of will offer you a rewarding professional experience with your continued development at its heart.
If you would like to visit our school during the working day you will be very welcome.
Please click here to contact Ms Sharp to arrange a visit. Alternatively, please call 020 8363 3030 or email ecsgeneral@enfieldcs.enfield.sch.uk.
The recruitment of excellent staff is a key priority for us and we hope that you will want to join us.
Ms Jennifer Gumbrell
Headteacher
A Little More about Our School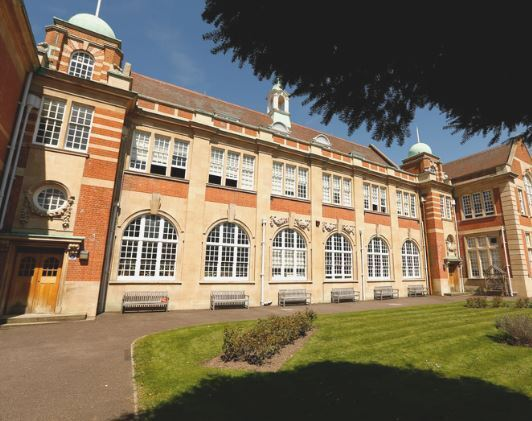 Enfield County School for Girls is a truly comprehensive girls' school in the Local Authority of Enfield with an intake of 930 students in years 7-11 and a successful sixth form. We are at an exciting time in our development as we welcome female and male external sixth form applicants to study alongside our internal students who remain with us from year 11.
The combination of the diversity of our students and their achievements is what makes our school such a special place to study and work.
We are a split site school with lower and upper site buildings set in well-presented spacious grounds close to rail and bus networks and motorway links.
Our dedicated staff, Governing Body and school (staff and student) leaders regularly appraise and review various aspects of school life, learning and achievement to ensure that we continue to develop and improve as a school community and maintain a positive working environment.
Qualities that make Enfield County School for Girls a Special Place to Work
Our attention to detail.
Our calm and productive learning environments.
Our 'can do' approach.
Our collaboration and team work, within our schooland with other stakeholders
Our commitment to girls' education.
Our committed and dedicated staff who are responsive to change.
Our comprehensive support for ECTs, staff induction andprofessional learning program.
Our excellent relationships with each other.
Our lively, curious and enthusiastic students.
Our pastoral care and relationships with students and each other.
Our students' successes, gifts and talents that are recognised and celebrated.
Our value of tradition whilst being forward thinking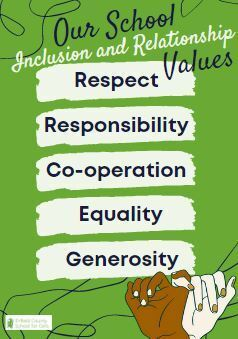 Thank you for taking the time to visit our website.
We do hope that you like what you see and that you will consider taking the time to make an application to our school.
We look forward to receiving your completed application.
Enfield County School for Girls is committed to safeguarding and promoting the welfare of children and young people and expects all staff members to share this commitment. Before applying for a role, please read our Safeguarding Policy here.
To register an expression of interest in working at Enfield County School for Girls, please click here.
Please see our current vacancies below if you have an interest in applying for a position.